Watch our Video for more Information!
Masterclass Session 1
A New Frontier for Immersive Brand Experience in Web3
As we enter 2023, Brand Owners are facing the challenge of how to navigate in the fast world of technology.
AI, Digital Twins, Metaverses - All these Web3 verticals have become an integral part of building a Brand.
The tools and strategies are becoming more complex in this multi-digital world. It takes cross-functional skills and deeper tech knowledge how to attract more customers and keep them loyal.
Moreover, it has strategically important to understand that the Metaverse is more than just a hype but a platform to create revenue streams.
In this LIVE Session, you will understand how to launch your first Web3 experience and see a demo of Metaverses, Digital Garments and Content Generators that can be utilised today.
Join us at Mint Ventures Academy, where our team of experts will lead you through the process of creating your very first Web3 experience - in a sustainable and cost-effective manner.
Live Session (via Zoom): 23 March @ 6PM Paris / 5PM London / 12PM New York.
Ticket Price: $800 $27
We Interviewed and Gathered Insights from Top Brand Experts in the Field
User-friendly tools for Web3 Campaign Management
Digital Garments and Virtual Try-ons
3D and AI generators for Fabric and Model creation
Virtual Showrooms and immersive Checkout Experiences
Join the Masterclass!
Time to leverage Web3!
Live Session: 23 March
@ 6PM Paris / 5PM London / 12PM New York
Exclusive LIVE Training

$200
1.5h Video Content (Lifetime)

$50
Metaverse Demo

$260
Web3 Report

$40
Expert Consultation

$100
Academy Discounts

$150
Total:
$800
$27
REGISTER NOW
What Will You Learn?
★ In this 90-min session we will share best tools and practises for creating meaningful experiences for your customers with Web3.
.★ You will discover the success stories of Fashion Brands (and beyond) entering the Metaverse with tangible use cases and in-depth analysis.
★ You will experience the Metaverse with an immersive live demonstration of Digital Garments in Roblox, Sandbox and Decentraland!
★ How to create and monetise your campaigns by adding Web3 experiences
★ Roadmap on how to launch your Brand presence in the Metaverse
★ No-code solutions (NFT and AI generators) that you can use today
★ Community of top Web3 Experts and Brand Leaders: A vibrant hub for knowledge exchange
★ A unique NFT Graduation Certificate!
1.5h Video Content
Recording of the LIVE Session (lifetime access for all participants including the ones that could't join).
Exclusive Materials
All speakers' presentations plus our exclusive 22-page Report on Building Brand Ecosystems with Web3.
Free Consultation
30-min Q&A with a Web3 Expert on a topic of your choosing (limited seats available).
MV Academy Discounts
10% OFF for all upcoming LIVE Sessions and premium learning materials.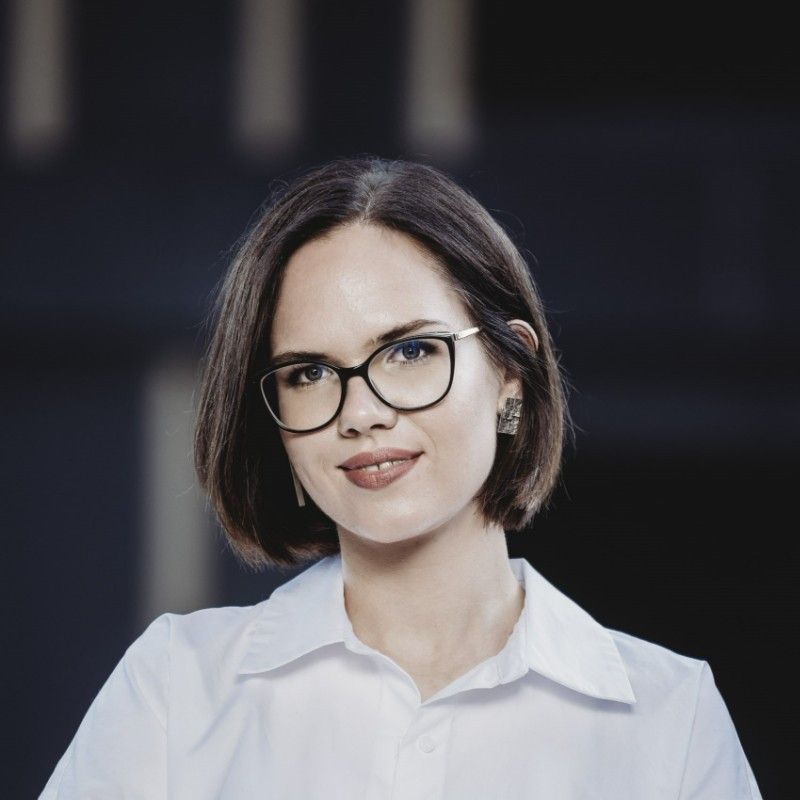 Kirke Leinatamm
Top 30 Personalities disrupting the Fashion industry.
Kirke is Fashion Leader, 3D Expert and founder & CEO of Scopus Studio.
Worked with multiple Brands on cost-effective 3D visualisations and Digital Garments.
Kirke believes that Digitalisation for Fashion Brands is becoming a standard and virtual worlds are brining tangible competitive advantages.
She is also on the Advisory Board of Metaverse Fashion Council. And part of the sustainability driven Organisation - Hult Prize Foundation.
Giancarlo Pazzanese
Metaverse Educator and Communication Specialist
Giancarlo is a former Senior Lecturer in Fashion Business & Fashion Design at Amsterdam Fashion Academy. He is a communication consultant with 20 years of experience in design, marketing, and project management.
Giancarlo is skilled in Digital Fashion, Multimedia Production and Metaverse Experiences.
He worked as Communications Manager for Workplace Pride and as Digital Project Manager for Elsevier.
Also an advocate for LGBTI inclusion and sustainability reporting.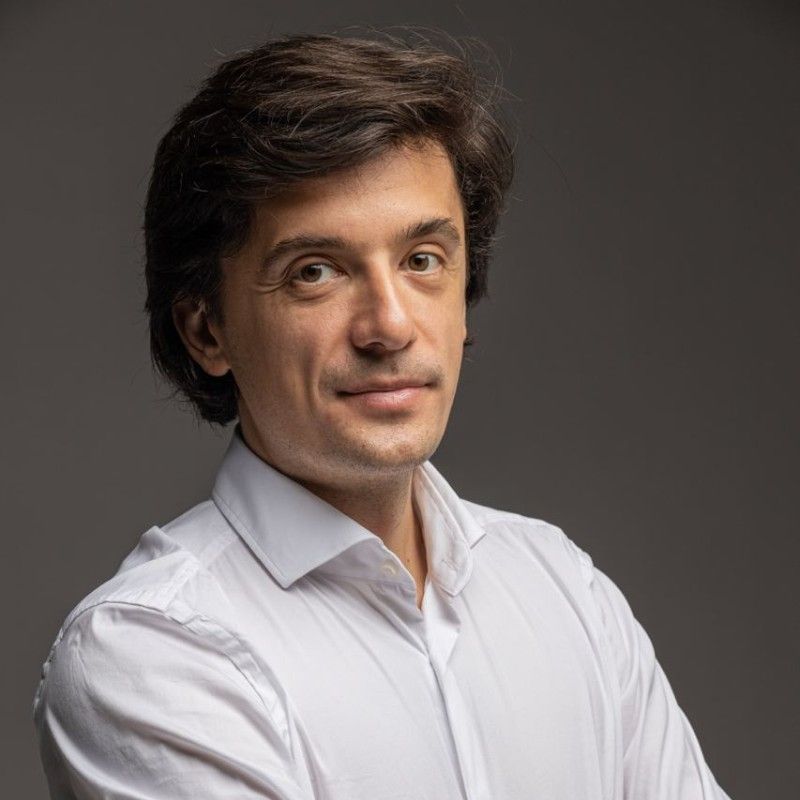 George Groshkov
Web3 Entrepreneur and Product Builder
George is a web3 Venture Builder with a background in Product and Business Development.
George has built platforms that generate more than $1B in revenue with 12M customers. And worked with top Nordic Brands such as: Swedbank, Telia and Tallink on their Communication Strategies.
Beyond Mint Ventures Academy, George is building the next generation of Blockchain Infrastructure for Digital Collectibles, Metaverses and on/off-ramp payments.
He also raised over $10M with NFT campaigns and other various Blockchain Initiatives.
This Masterclass is Suitable for:
➡ Brand Owners exploring tools to unlock new revenue streams.
➡ Digital Marketers exploring new ways for user-engagement.
➡ eCommerce Strategists looking to offer new eShop experiences.
➡ Artists and Designers with interests in Digital Fashion.
➡ Innovative Thinkers and life-long learners!
What is Mint Ventures Academy?
What will be my commitment?
Do I need to have experience?
Why the Metaverse is important for Fashion Brands?
Is the LIVE session open for questions?
About Mint Ventures XYZ
We are a Venture Studio focusing on Web3 education and Product Building.
We help brands understand the Virtual Worlds and their potential towards higher engagement and monetisation.
We are also Creators, Entrepreneurs and like to partner up with the Cremé-de-la-Cremé Web3 experts to build impactful projects!
Those Web3 experts are also sharing their journey on
our Twitter and Linkedin channels.
Over 5,000 people joined our LIVE Twitter Spaces to take away precious insights from our guest speakers.
Dale Parr
Metaverse.me
"It was a pleasure collaborating with Mint Ventures XYZ! Really knowledgeable team!"
.
Adriana Hoppenbrouwer
The Fabricant
"It was so great to attend the insightful event of Mint Ventures XYZ. Spot on topics and lively discussions!"
⭐️
⭐️
⭐️
⭐️
⭐️
'Building Brand Ecosystems with Web3' publication and 'The Future of Digital Fashion Decentralisation of Brands' Twitter Space talk was extremely insightful. The two resources have already helped our brand greatly.

- Tyra Stanley, Brand Builder
Join the Masterclass!
Time to leverage Web3!
Live Session: 23 March
@ 6PM Paris / 5PM London / 12PM New York
Exclusive LIVE Training

$200
1.5h Video Content (Lifetime)

$50
Metaverse Demo

$260
Web3 Report

$40
Expert Consultation

$100
Academy Discounts

$150
Total:
$800
$27
REGISTER NOW